IUOE LOCAL 9 TRAINS FOR SAFETY, SKILLS, AND SUCCESS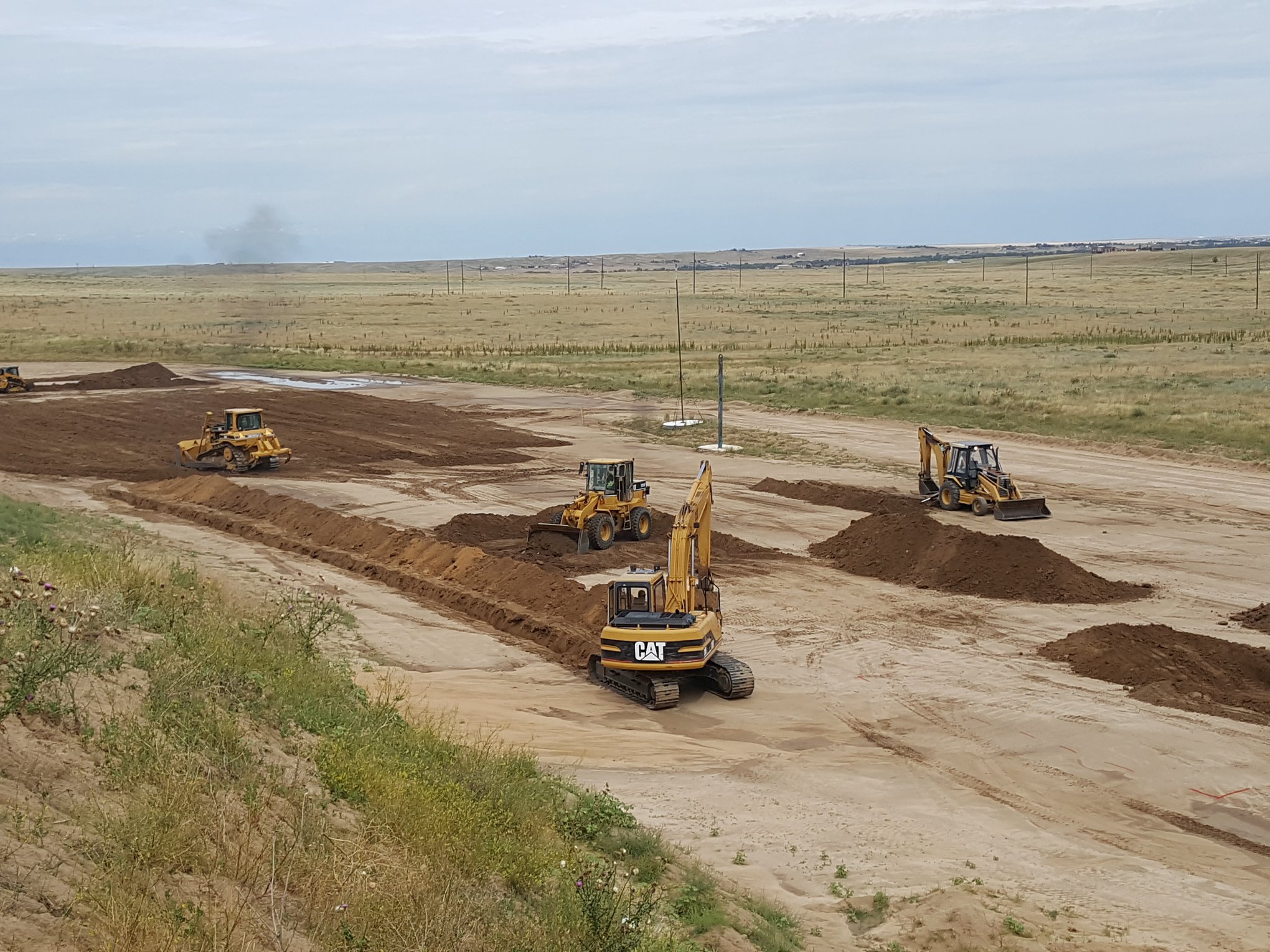 MEMBERS LOOKING TO RESERVE EQUIPMENT OR REGISTER FOR CLASSES, PLEASE ACCESS THE TRAINING SITE MEMBER PORTAL UNDER THE MEMBER TAB.
THOSE INTERESTED IN APPLYING TO IUOE LOCAL 9 OR TO THE CJAT APPRENTICESHIP PROGRAM, PLEASE CLICK JOIN LOCAL 9 TO SUBMIT AN APPLICATION.
The Colorado Journeyman and Apprentice Training (CJAT) Site is a 160 acre, independently operated, training facility just east of Denver in Bennet, Colorado. CJAT hosts a mechanic/welding shop, a classroom, a multi-platform simulator, and a multitude of heavy equipment that Local 9 members can utilize for training. The site is funded through fringe benefit contributions to the Apprenticeship/ Training Fund by Local 9 signatory contractors. This allows members the ability to build knowledge and skills at no cost.
The CJAT facility is where Apprentices will earn their training credits while completing the three-year, U.S. Department of Labor Certified Apprenticeship Program. During the program, apprentices will learn multiple facets of the trade, acquire an unrestricted Class A CDL, and build a solid foundation of operating and maintaining heavy equipment in a safe and proficient manner. Apprentices will be assigned to an IUOE Local 9 signatory contractor, where they will gain on-the-job experience while earning a full-time paycheck.
Equipment available for training at the facility includes but is not limited to:
Bulldozers
Backhoes
Compactors
Cranes
Forklifts
Loaders
Motor Graders
Pavers
Scrapers
Skid-Steers
Trackhoes
Some of the classes/ licenses available through the facility include:
CDL Class A Training/ Testing
Excavation Safety
First Aid/ CPR
Forklift Certification
Fuels/ Lubricants/ Maintenance & Inspection
Grade-Checking/ Grade Stakes
NCCCO Mobile/ Tower Crane Certifications
Additionally, members have the ability to utilize the International Training and Education Center (ITEC), which expands upon what local training sites can offer. The ITEC facility is located in Crosby, Texas and, like the Local 9 Training Site, access and utilization of ITEC comes at no cost to the members.